THE CONFERENCE TOPICS
work of the time and frequency service and determination of the Earth's rotation parameters

development of time and frequency standards

issues of operating time and frequency standards

metrological support of GLONASS

development of airborne frequency standards, GNSS signal simulators, GNSS signal receivers

 

metrological support of measuring instruments for time, frequency, length, coordinates, as well as specialized time-frequency equipment

transmission of frequency and time signals through various communication channels

calibration and certification of measuring instruments for time, frequency, length

and other topics related to time and frequency measurements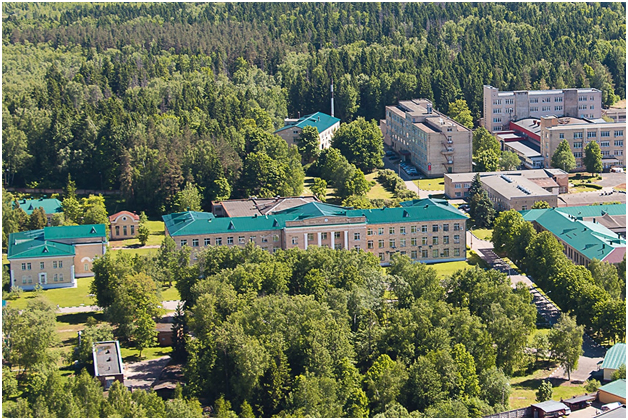 The Symposium will be held during October 6 - 8,  2021 at the following address: FSUE "VNIIFTRI", Mendeleevo, Moscow region, Russia.

Accommodation for the symposium participants is planned at the Morozovka Park Hotel.

TECHNICAL PROGRAM
The symposium includes oral and poster presentations.
The theses presented are published before the symposium in the special publication "Metrology of Time and Space. Abstracts of the X Symposium "in Russian and English.
The reviewed materials of the symposium in English will be published on the website of the international publisher, indexed in the international Scopus database.
The peer-reviewed materials of the symposium in Russian will be published in a special print publication "Metrology of Time and Space. Reports of the X Symposium."
Opportunities for sponsorship

are still available! Please consider sponsoring this important event.


REGISTRATION FEE
The registration fee (organizational fee, mandatory for all participants) is $650 (incl. 20% VAT) and it covers:
– admittance to the plenary sessions and section events during three days;
– the costs of renting the facilities for the meeting, publishing the abstract book and the symposium program;
– accounting costs (each participating organization will be provided with an agreement, acceptance certificate, and invoice);
– a set of handouts;
– access to the measurement technology exhibit;
– coffee breaks and meals.
Additional charges:
Price for exhibitors: $530  per regular display space (3 m2).
Price for placing an advertisement in the Proceedings: $330  per one A4 page.
Exhibits should be displayed and presented on the opening day of the Symposium. 
If necessary, visa support will be provided.


Deadline
for submission of the articles -
November 12, 2021
SOCIAL AND CULTURAL PROGRAM
The Organizing committee will offer to participants a special sightseeing tour and the Conference dinner.


On October 8, an excursion to JSC "Vremya-Ch" (Nizhny Novgorod) is planned with a demonstration of the production processes of modern frequency standards, including space applications, and other products. If you want to participate in the tour, please indicate in the application form for participation in the symposium.
Conference working languages: Russian and English.